Our Mission Statement
We aim to provide a complete authentic cultural experience for Australian and World-wide customers through the sale of quality Aboriginal Art both original and souvenirs as well as Bush Tucker products.
Our Vision Statement
We intend to be within the top five visited online stores for Aboriginal art and art products within Australia and the World boasting an impressive range of quality authentic products - your one stop cultural shop for ALL your cultural requirements.
Our Business Summary
Dreamtime Kullilla-Art is a family owned business operating out of Redcliffe, Queensland. Owned by husband and wife team Michael and Jo Connolly, the business has been operating for 22 years. Dreamtime Kullilla-Art provides traditional Aboriginal Australian arts and craft and native bush tucker to customers across Australia and the world through a retail and online store.
Core Competencies, Capabilities and Areas of Expertise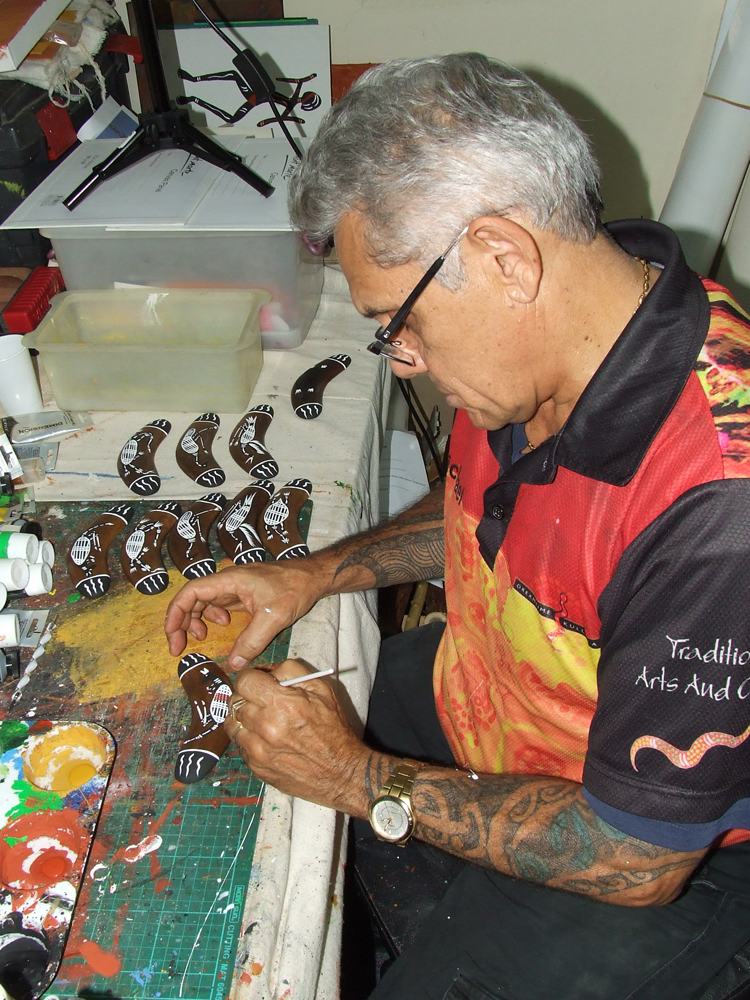 Accomplished Aboriginal Artist – Michael J Connolly (Munda-gutta Kulliwarri)

Supplier of Indigenous art products and corporate gifts – products bought from artists and art collectives around Australia and gifts tailor made to specific requirements

Business mentor and advocate – business mentor to Indigenous Business Australia and also informally through the South-East Queensland Indigenous Chamber of Commerce

Cultural educator and advisor– travelled throughout Australia sharing love of culture and provides advice to government, corporate, mining and industry

Performer, story-teller and spiritualist – plays the didgeridoo, teller of stories and is a spiritual & personal reader
Key Differentiators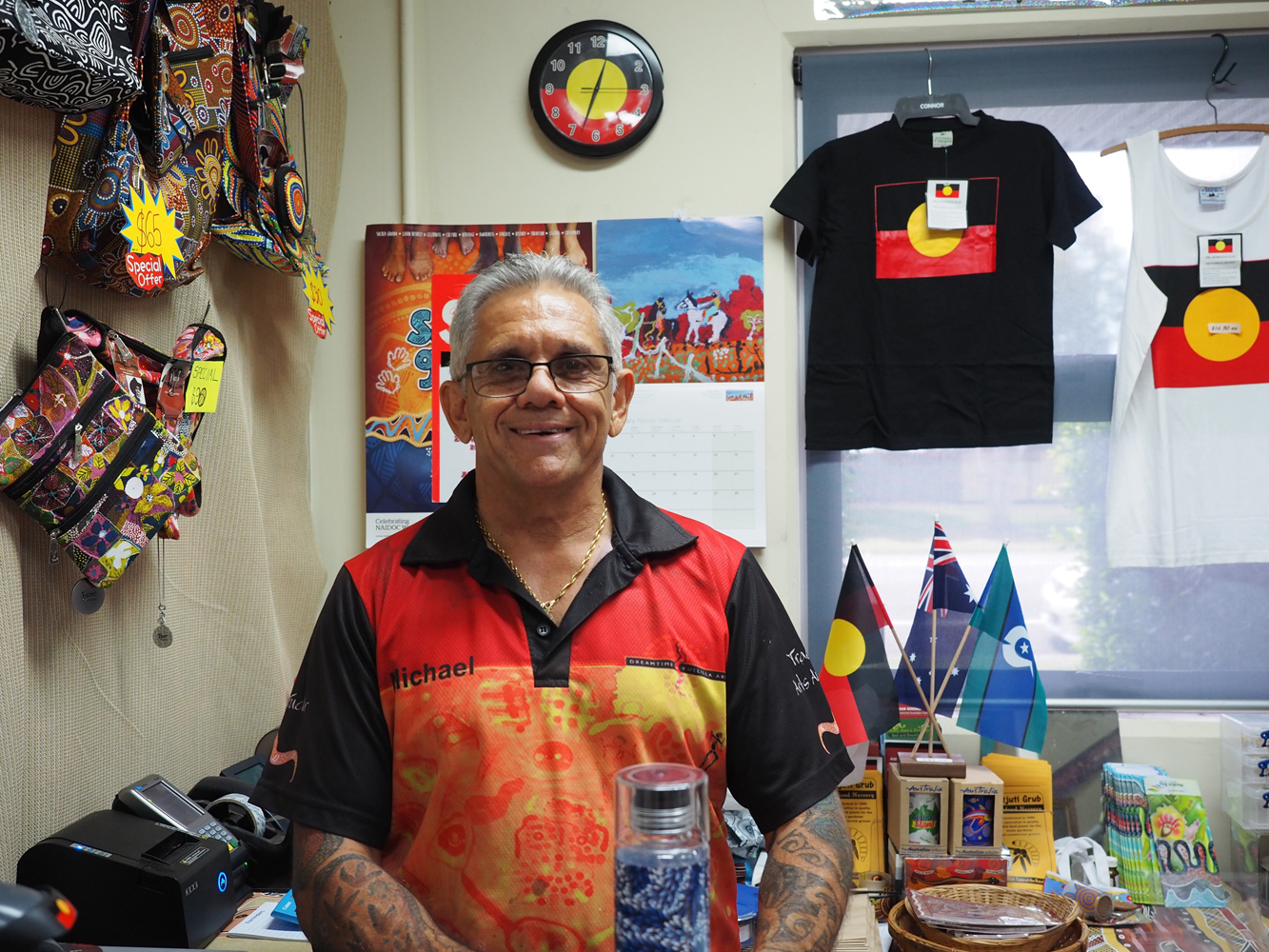 Indigenous owned and managed – minority owned family business

Authentic Indigenous products – products made by Indigenous Artists themselves or reproduced/manufactured under strict License Agreements with proper royalty-paid Aboriginal Artists by ethical Companies

National and International scope – ability to provide products across Australia and the world through company's online store promptly and efficiently thereby providing the best possible service to customers
Past Performance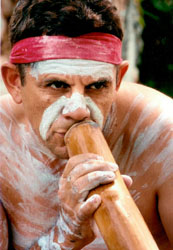 Travelled throughout the world providing cultural awareness and playing the didgeridoo e.g. Brunei, India, Malta, Singapore, Switzerland and China

Performed for dignitaries and at events including High Commissioner in Brunei, Worldwide Aussie Convention, Prime Minister of Ireland, Maltese National Orchestra in Malta, Mumbai International Film Festival in Calcutta, Discovery Channel in Singapore, St Gallen Tourism Expo in Switzerland, Australia Day Ceremonies in China

Cultural heritage and awareness teacher locally within the South-East Queensland community and also across Australia

Active member within his traditional country of Kullilli & Muruwari
Our People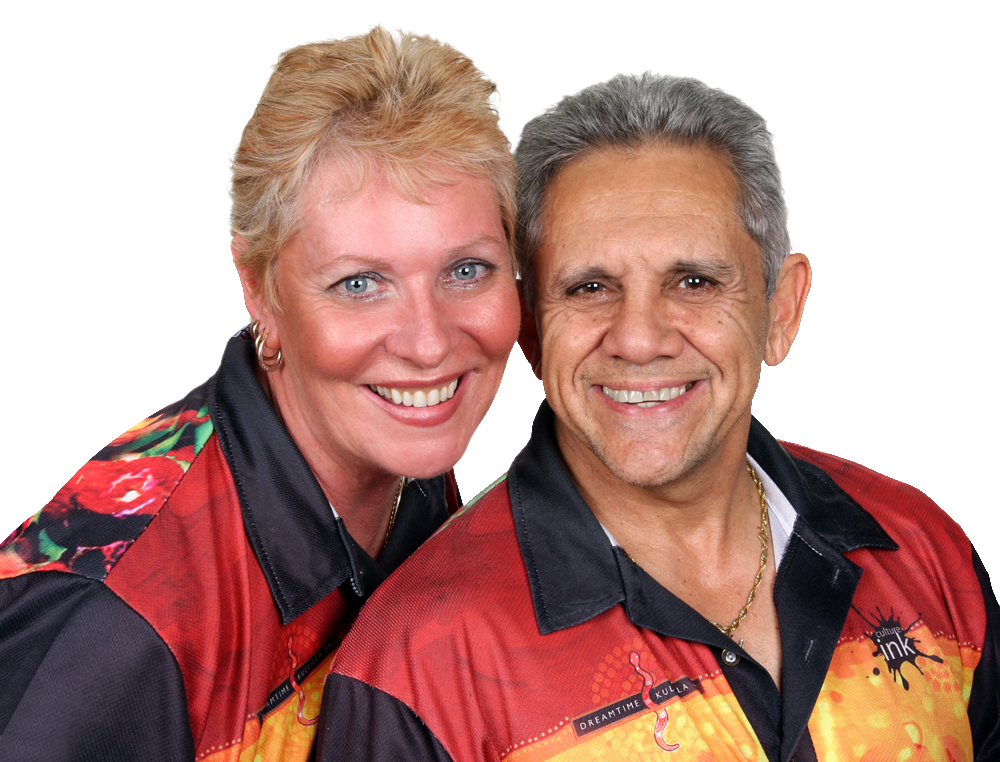 Michael Connolly (Creative Director) – genetically Haplogroup M42a maternal lineage (pure Australian Aboriginal), artist in residence, day to day running of the business, community liaison, cultural advisor and consultant.

Jo Connolly (Business Administrator) – Responsible for the accounts, invoicing, retailing dispatch, customer relations and marketing
Products/Services
Insurance Coverage:
Public Liability ($10million)
Licenses/Certificates/Accreditations and Associations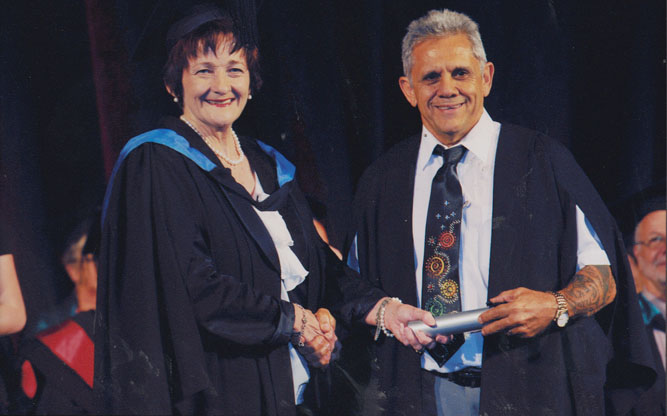 Member of the Advisory Panel of the National Indigenous Men's Forum

South East Queensland Indigenous Chamber of Commerce

Redcliffe City Chamber of Commerce

National Congress of Australia's First Peoples

Preferred service provider to Indigenous Business Australia

Certificate IV in Mentoring

Certificate II and IV in Indigenous Leadership

Certificate IV in Workplace Training and Assessment

Certificate IV in Literacy and Numeracy

Certificate IV in Small Business Management