Our Fight against Fake Aboriginal Art Legal Costs Fundraiser
---


WE NEED YOUR SUPPORT
NB: This fundraising effort is to help with personal legal costs associated with defending this Court Action directly for Michael/Jo Connolly and is no way associated directly with the actual Fake Art Harms Culture Campaign set up by Indigenous Art Code and Arts Law to lobby the Australian Government to address the proliferation of fake Aboriginal and Torres Strait Islander art and art products and apolgoise for any possible and inappropriate association this may appear to have had
PLEASE BE ADVISED that we are not associated with the FAKE ART HARMS CULTURE CAMPAIGN - we are simply fighting for Aboriginal Culture and apologise for any false or misleading impression this connection may have created.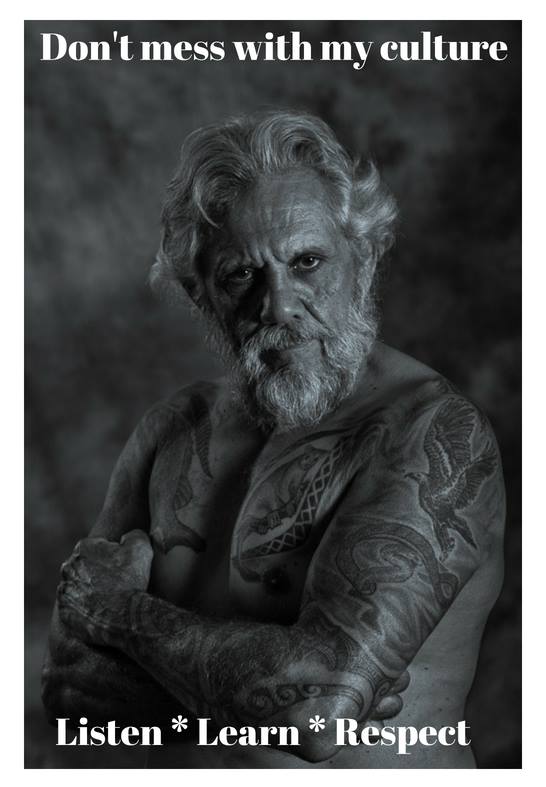 As you all know - we have been strong advocates for the Fight Against Fake Aboriginal Art over the last 18 months or so - standing up for cultural integrity and naming and shaming those businesses responsible for this blatant rip off of Aboriginal Culture and bringing awareness to the general public regarding this matter. We believe that over this period we have educated many regarding the exploitation and imitation of Aboriginal Art which has been and continues to be detrimental to Aboriginal economic welfare and more importantly the disrespect shown to Aboriginal People and their culture through their art by bastardising it for none other than pure greed and it is about time this stops. As a result of our advocacy we are now being sued for defamation.
We are defending this action most strenuously - this defense is not about Michael and Jo Connolly and or Dreamtime Kullilla-Art - this is about standing up for all Aboriginal People of this Country - we will be representing you and cultural integrity - standing up for Aboriginal Culture and its Art and also the consumer who is also being ripped off.
The irony of this legal action is that this non-Indigenous Business is using the huge profits it is making to issue legal proceedings against a Traditional Owner and Aboriginal Artist - a small Aboriginal Art business owner who has to now defend this matter and now faced with huge legal costs. By defending this matter we run the very risk of losing our business and becoming bankrupt which is why we have a very good legal team gathered who will make sure that that does not happen. But as defendants in this matter we cannot claim damages ourselves - we don't get anything out of it other than the satisfaction of successfully defending the allegations and the other party responsible for our costs which will no doubt be appealed and go on for ages so we have nothing to lose and everything to gain.
Our legal team is supporting us as much as they can but we need to pay for fair bit of out of pocket expenses ourselves such as all court filing fees - airfares and accommodation fees for our Sydney based Lawyers to attend Brisbane Court as and when required on our behalf. Defamation is a specialised field as it is all about fine words and interpretation and our guys are specialists so we believe in them and they believe in us and support us wholly for a positive outcome particularly for Aboriginal Art & Culture
WE NEED YOUR SUPPORT - CAN YOU HELP US PLEASE
Our Defence has been filed so the circus is now in session
Thank you in anticipation of your support
Michael & Jo Connolly
Dreamtime Kullilla-Art
Donation Options
See our selection of donation packs to choose from.
You can donate from as little as $5.00.
These packs can be purchased in multiple quantities.
PayPal

Bank Transfer
Bank Account: Bendigo Bank (Margate Branch)
Account Name: MJ & JM Connolly Legal Fund
BSB: 633-000
Account No: 162815526
Ref: please use your email address​ as reference
Or Cheques/Money Order
Made payable to: MJ & JM Connolly Legal Fund and sent direct to PO Box 137, Redcliffe QLD 4020