Canya lendus a tener ($10) Campaign
---



This is not just about keeping our business alive, it is about saving our culture, our history and keeping traditions alive for generations to come. Australian Aboriginal art is the oldest continuous living culture in the world and we are not about to let it go without a fight. Aboriginal arts and crafts industry has an estimated worth of several hundred million dollars a year yet we in the industry are struggling to survive. We need to reclaim back our art & culture.

Aboriginal Art appreciation and preservation is my passion as well as my livelihood. This year Dreamtime Kullilla-Art celebrates 20 years in business –20 years celebrating a timeless tradition.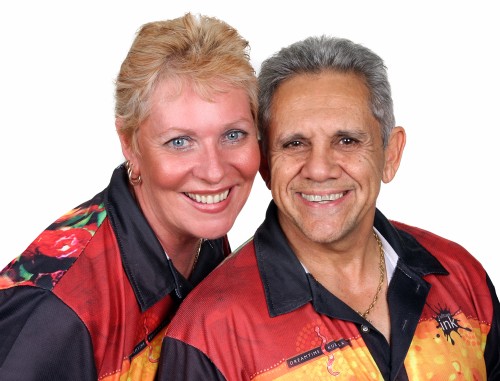 Hello, my name is Michael Connolly and 20 years ago, together with my wife Jo, we created Dreamtime Kullilla-Art – an Aboriginal Art & Craft and Bush Tucker business (100% Aboriginal owned and managed) with the focus on quality, genuine, legitimate Aboriginal Art by royalty-paid Aboriginal Artists – the real deal of which we are very proud of. During the 20 years, we have grown from a small table of hand-made artefacts to a Retail Shop/Gallery and ONLINE Store so we are not "new kids to the block" – this did not happen overnight.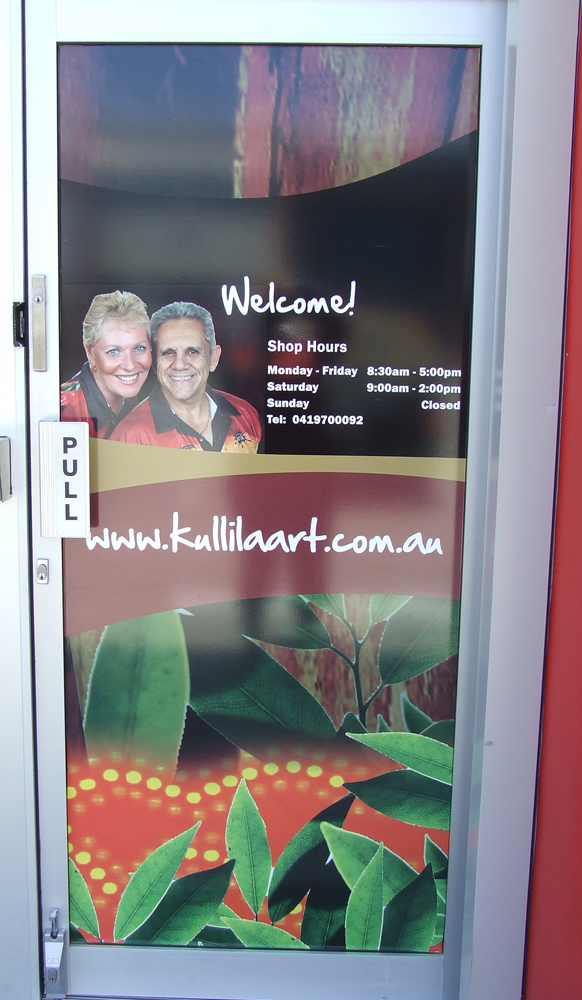 It may have taken nearly 20 years to develop but it can only take a blink of an eye for it to all fall down. We are a small business and like many small businesses we face daily trials and tribulations and we often times walk a thin line of staying open and closing our doors for good. But over the 20 years we have persevered against all odds and at times even flourished. But now we are up against a wall and face the real threat of having to close down. Part of the reason we believe for the downturn is the increased competition from overseas, with a flood of pseudo-Aboriginal craft imports from Bali, China and Vietnam. These imported products support No Aboriginal Artist, No Aboriginal Business and certainly the money does not stay in Australia. Imported imitated Aboriginal Art is a scourge on our business and culture. Aboriginal Artists are getting ripped off being denied their income from THEIR art. Legitimate Aboriginal businesses like ours are being denied sales because customers are bein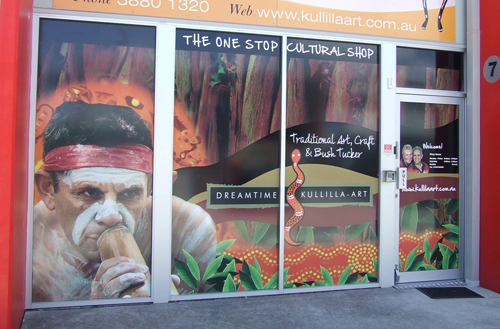 g fooled by this cheap & nasty product. This goes against everyth
ing Aboriginal art is. This crap is NOT our story. Aboriginal Style Artis NOT Aboriginal Art – it is only there to con. It seems that we can't stop them so we hope to be bigger and better than them – draw attention away from them
to the real deal – makeDreamtime Kullilla-A
rt the go to place for all things cultural – the ONE S
TOP CULTURAL SHOP.
We must also point out that whilst many of our products are in fact made in China (or overseas) they are made under strict license agreements with legitimate royalty-paid Aboriginal Artists or even in Australia for that matter and reproduction is strictly monitored.

By helping us we can develop our business visibility and project to a much wider audience so they can buy from US knowing their Aboriginal Art purchase is guaranteed authentic whether it be a bookmark or a mug or a piece of jewelery or even a piece of original artwork and that their purchase is benefiting the financial welfare of the Aboriginal artist and supporting an Aboriginal owned business.

If ever there was a one stop shop for Aboriginal and Torres Strait Islander art and products in our country it is Dreamtime Kullilla-Art. We are all saddened by its recent struggles - the Industry has been tough and hope that we can assist in some way to ensure its great service can continue. As a regular and satisfied customer for many years I purchased many gifts and products that were unique and genuine. All the birthday, anniversary and thank you presents were appreciated was never once dissatisfied with the large and comprehensive range. There is a dire need to keep this business going as it provides a wonderful home-grown product to celebrate and enjoy the great world of Indigenous Australia. I support this campaign 100% and urge everyone to consider supporting too.
Dr Jackie Huggins AM FAHA

In an effort to continue operating, we decided to run this campaign to take on mini-investors who share our passion in Aboriginal Culture and its continued preservation. We are seeking to simply ask for $10.00 (a tener) (or more) from as many supports as possible so we can keep our doors open. Please note that we are asking for a hand up – not a hand out. We have a few options for you to consider
As previously stated we have our hand up not out – we are not looking for donations, we are looking for real supporters who want to invest in a deadly business and at the same time promoting Aboriginal Art and Culture and keeping our art form alive and our history present for generations to come.
We believe we have a great business but we currently lack the Capital equity required to take Dreamtime Kullilla-Art to the next level. We are committed to continuous improvement so we are always giving the best possible solutions for business development.
Thanks you to everyone who have taken the time to read this campaign and for those who have contributed what they could to make a difference and helping us. If you aren't able to make a monetary contribution but would like to contribute you can by simply SHARING this campaign with your friends and family – the more who can view this campaign the more that are likely to contribute which is a great tangible contribution and thank you for this real help.
Please know your efforts, even the smallest, don't go unnoticed. We will continue to keep you posted on what your contribution helped us achieve. You are a part of our Kullilla-Art Family and welcome
OPTION # 1
buy a $10.00 Store Credit
to use as and when you choose
OPTION # 2
a loan for $10.00
refund made back to you for this amount
within 4-6 months
OPTION # 3
apply a store credit of $2500
receive a discount of 25% off all products storewide
(except Sale Products) AND receive FREE DELIVERY
to use as & when you choose for the term of the credit
OPTION # 4
apply a Store Credit of $2000
receive a
discount of 20%
off all products storewide
(except Sale Products) for term of the credit
to use as and when you like
OPTION # 5
apply a Store Credit of $1000
receive a
discount of 15%
off all products storewide
(except Sale Products) for term of the credit
to use as and when you like
OPTION # 6
apply a Store Credit of $500
receive a
discount of 10%
off all products storewide
(except Sale Products) for term of the credit
to use as and when you lik